How to Balance your Pitta/ Vata/ Kapha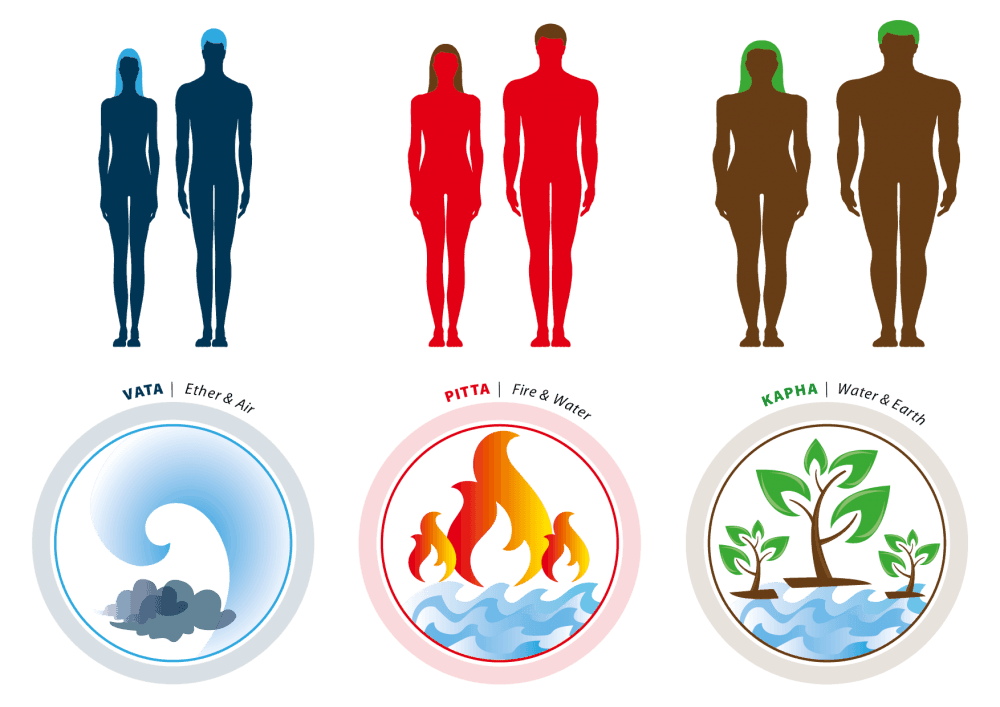 How to balance your Pitta/ Vata/ Kapha- Ayurveda
Before we get started, let's talk about what "dosha" actually is. The term Dosha in ayurveda refers to your unique physical and mental constitution. This includes pitta, vata and kapha that each influence our personal well-being. Every individual is different and unique with which dosha is their 'dominant' one or some may even have a mixture between two/ three. By understanding and acknowledging what your main dosha is, this can help you maintain a balance for health reasons and a peace of mind.
Pitta
This relates to the qualities reflecting the elements of fire and water. It controls metabolism, digestion and hormones linked to appetite. To help balance your pitta, here are some things you can do:
Eat more foods that are naturally sweet (dates), bitter (turmeric) and astringent (pomegranate).

Consume cooling foods (both energetically and in temperature)

Eat fresh cooked foods (raw foods)

Avoid direct exposure to the sun from 10 a.m. to 3 p.m.

Include a moderate amount of high-quality olive, sunflower and coconut oils in your diet.
Vata
This is the most powerful of the three doshas as it controls basic bodily functions, as well as the mind. It reflects the qualities of space and air. Below are some points to help keep your vata balanced:
Stick to a daily routine. This means getting at least 8 hours of sleep at night and having sufficient 'down-time'

Warm, moist foods are great at balancing vata, especially if it's sweet, sour and salty. Meals should also be consumed at regular times.

Massaging your body with warm oil a couple of times a week helps to nourish and protect the skin.

Avoid deep fried foods and alcohol.
Kapha
This controls the strength and stability, such as muscle growth, weight and the immune system. It also helps supply water to all body parts and moisturizes the skin. These are qualities reflecting the elements of earth and water. In order to keep kapha balanced here are some tips:
Try eating a diet that consists of pungent, bitter or astringent taste. Warm foods and spices such as ginger, chilli and cinnamon are good for keeping you in balance.

Consume room temperature or warm drinks

Create a routine time on when to eat your meals

Get moving. This could mean a walk in the morning or a yoga class during the day.

Give yourself a massage using raw silk gloves.

Stay warm and dry. Those who are kapha-dominant may be extra sensitive to the cold and may get congested easily. To overcome this, using a heat lamp or heating pad near the chest/ back area can help.
If you need help improving your wellness journey, then be sure to contact our team at ayurclinic today so we can help you feel like the best version of yourself. We are experts in ayurvedic medicine in Melbourne and are able to provide a range of non-invasive treatments such as massage, yoga and homeopathic treatments. We examine every person in their entirety so we can tailor make a treatment plan that's best for you. If you are looking for ayurveda in Melbourne, then contact us today.